New Websites, Exciting Productions, and Ameberen's First-Ever Brand Campaign
Ruckus has been busy over the last couple of months delivering projects and launching work for numerous clients. This announcement represents the diversity in work Ruckus achieves for clients. From the launch of several WordPress websites, to a virtual production shot with XR technology, and a brand campaign with an amazing message, this new work will move the needle and impact our clients' business for the long term.
VAST Data: Build Beyond: Ruckus recently produced VAST Data's first-ever keynote event called Build Beyond. The event, which covered new product highlights, client case studies, and more, was produced over a series of shoots that leveraged cutting-edge XR virtual production and fireside chat-style conversations with well-known brands like Zoom, Nvidia, and Pixar.
The event ran over an hour and had thousands of concurrent viewers at its peak. Watch the recorded event on VAST's Youtube channel here.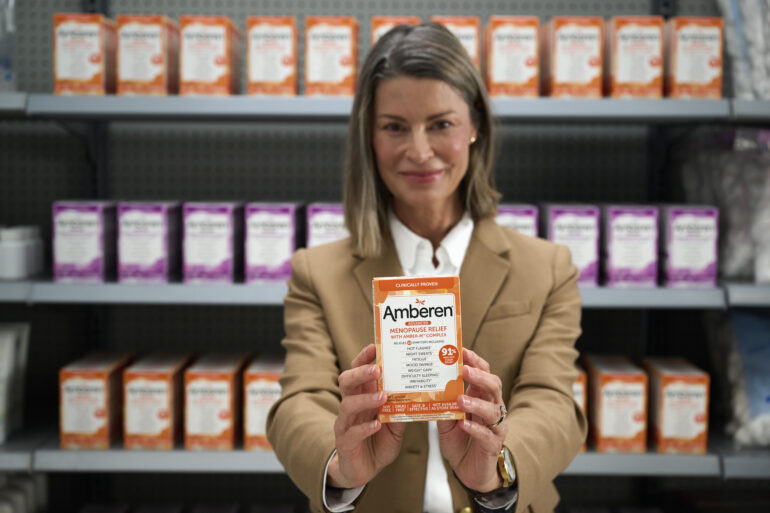 Amberen: "The Other Talk™": Amberen is breaking the stigma around menopause with our new campaign, "The Other Talk™".  The campaign is a collaboration with Amberen that aims to remove the stigma from conversations about menopause "by connecting (people) to other tricky conversations which arise as part of everyday life." We're thrilled to see such positive coverage, it's a campaign we're proud of, and working on it has been a rewarding experience for the team. 
Watch the video spots here and read our coverage on Ads of the World and Media Post.
etf.com Launch: Having been recently reacquired by its original owners, etf.com hired Ruckus to implement a complete brand redesign, including its website, heralding the brand's modernization. Rebuilding the site from the ground-up on Drupal, Ruckus brought its expertise to building user-friendly technical tools, as well as many other key contributions, including:
New aesthetic and front-end functionality: An eight-month overhaul of the website's aesthetic and front-end functionality.
New design scheme:

  including a revamped logo which connects visually and emotionally to the site's history – to be implemented across all brand touchpoints.

Functional tools

: Design of informational and functional tools including screeners, fund flows, a stock finder and ETF comparisons.

Enhanced news and media content:

including a section dedicated to financial advisors.

New features for sponsors:

Added benefits to sponsors, including

creating full wraparound options and unique design functionality to sponsor individual tools.
"The goal of this new site experience is to support advisors and investors with quality tools, in-depth data analysis and content while delivering a modern, optimized design across all devices," said Mike Morelli, CEO of etf.com.
Check out the newest work on www.etf.com today.
Nutcracker!'s New Website: Ruckus recently launched the flagship website for the famous Nutcracker! Ballet. The new site was built with a custom design that mirrors the magic and whimsy of the traveling holiday show that sits on a simple and stable WordPress CMS with WooCommerce integration. 
Check out the newest site and buy tickets today at www.nutcracker.com today.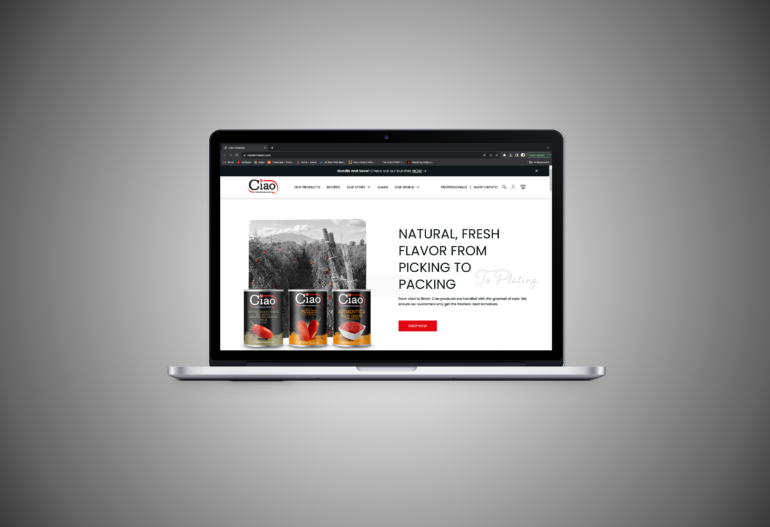 Ciao! & Caputo Website Launches: Ciao! and Caputo parent Orlando Foods approached Ruckus to refresh the websites for the tomato and flour brands. The mission was to refresh the old websites, and develop new websites in Shopify, that would showcase and sell the products in each brand family. Shopify was chosen as a platform for Ciao and Caputo brands for ease of use by the client and their customers.
Ruckus successfully launched the two shopify sites in September of 2023, and continues to do work on a third website for the overall Orlando Foods brand which will launch in November 2023. Ruckus also developed and executed new packaging to refresh and reinvigorate the brand overall.
Please visit www.ciaotomatoes.com and www.caputoflour.com today.
SSP America launch: SSP, a global food service leader specializing in bringing a "Taste of Place" to modern Airports, approached Ruckus in early 2023 to revitalize their current website. SSP's main business is bringing bespoke food experiences to Airports, and bringing an elevated dining and foodie experience to a growing list of Airports across the globe.
Ruckus accomplished this with the recent launch of SSP America's website. The new site offers a vibrant new web experience that captures the richness of SSP's work, and was designed to attract new talent to work in the various aspects of their organization. The WordPress CMS SSP's site was built on offers simple updates and modifications that will lead to faster scale and growth for the future. 
Visit www.america.foodtravelexperts.com to view the new site.